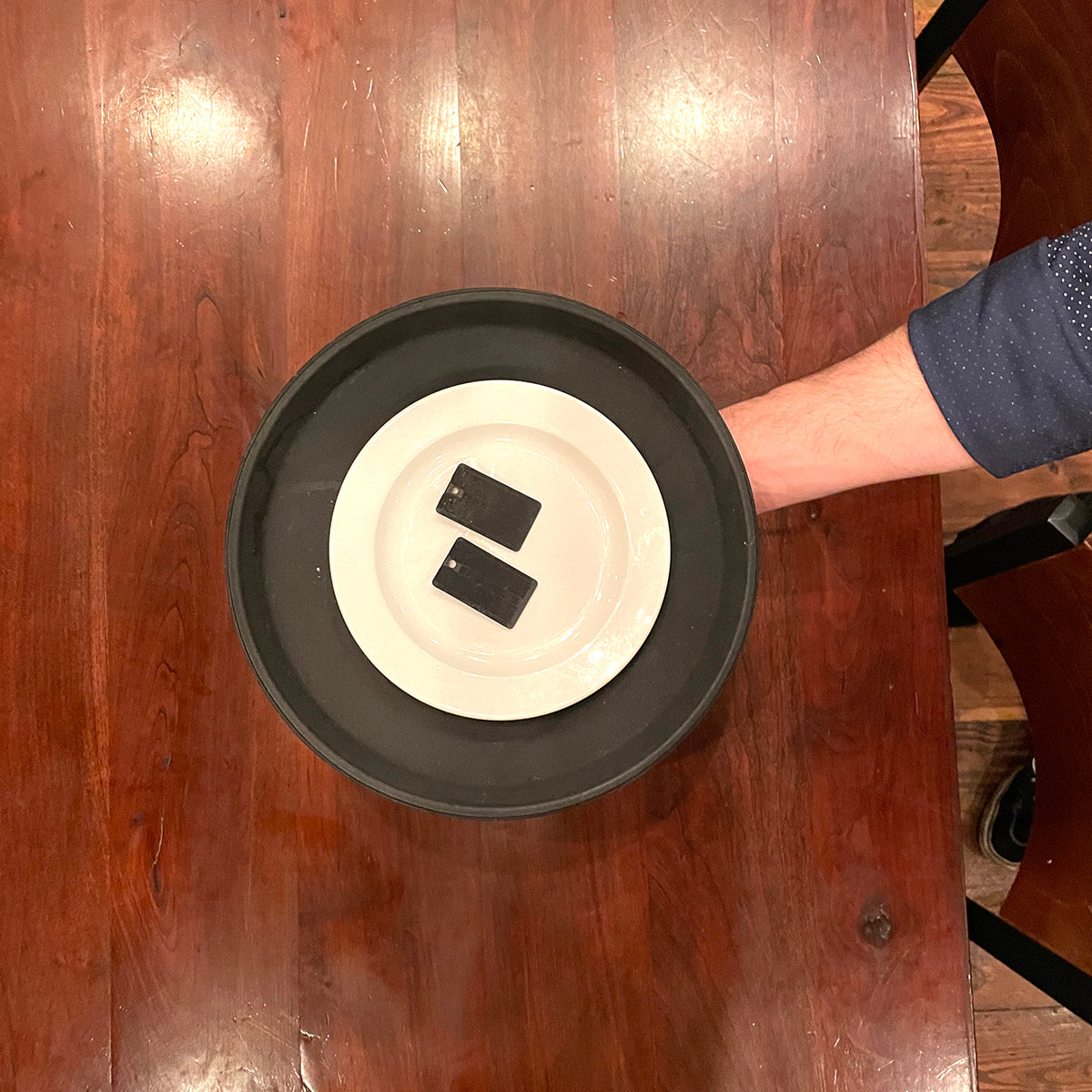 Gone are the days of the sugar packet ungracefully stuffed under the leg of a wobbly table in a restaurant or cafe! Wobble Wedge® offers a far more professional and enduring solution than this sugar crystal-filled predecessor. Our convenient plastic wedges slide into place and hold tables perfectly still, even under the demands of heavy dishes and excited elbows. For more than three decades Wobble Wedges have been gaining popularity among restaurant owners and managers, and for more uses than just wobbly tabletops. There are dozens of other useful ways to put Wobble Wedges to work in the restaurant environment. Here are some of the uses our customers have found most beneficial.
Stabilize and Level Restaurant Tables Professionally
Wobble Wedge plastic shims can help stabilize any type of restaurant table, bench, or booth. No matter the size of the table or the type of leg, even picnic tables, can be shimmed with one or more Wobble Wedges. For little wobbles, use a single Flexible Wobble Wedge, which will help hold the table firmly against any hard or slippery flooring surfaces. If the flooring material is particularly uneven, use the Wobble Wedge patented interlocking ridges to combine multiple shims for a stable table solution.
Wobble Wedges are available in white, clear, and black to help them blend seamlessly into your restaurant environment. Your customers will appreciate the attention to detail and sophistication of your solution. Restaurant managers can keep a box of Wobble Wedges among the supplies available to their waitstaff to address any customer complaints about unstable tables.
Level Commercial Refrigerators and other Kitchen Appliances
The back of the house will enjoy putting the Wobble Wedges to work just as much as the waitstaff. BigGap™ Wobble Wedges can hold up to 2,000 pounds and can be used to shim commercial refrigerators and other large kitchen appliances. For chefs with a desire for perfectionism in the kitchen, Wobble Wedges can help accommodate for uneven flooring or sloped floors with built-in drains. Shim refrigerators, dishwashers, stand mixers, and more.
Level Industrial-Sized Food and Equipment Storage Racks
In your walk-ins and storage rooms, use standard and BigGap™ Wobble Wedges to help level and stabilize large storage racks. Especially for racks that sit on sloped floors, leveling shims can help the shelves sit evenly, improving the safety and function of the rack. Wobble Wedges work well with wire and metal shelving racks and can safely hold up to 2,000 pounds. To get started shimming tables, appliances, and storage racks in your restaurant with Wobble Wedges shop online and enjoy free shipping on any order in the US.