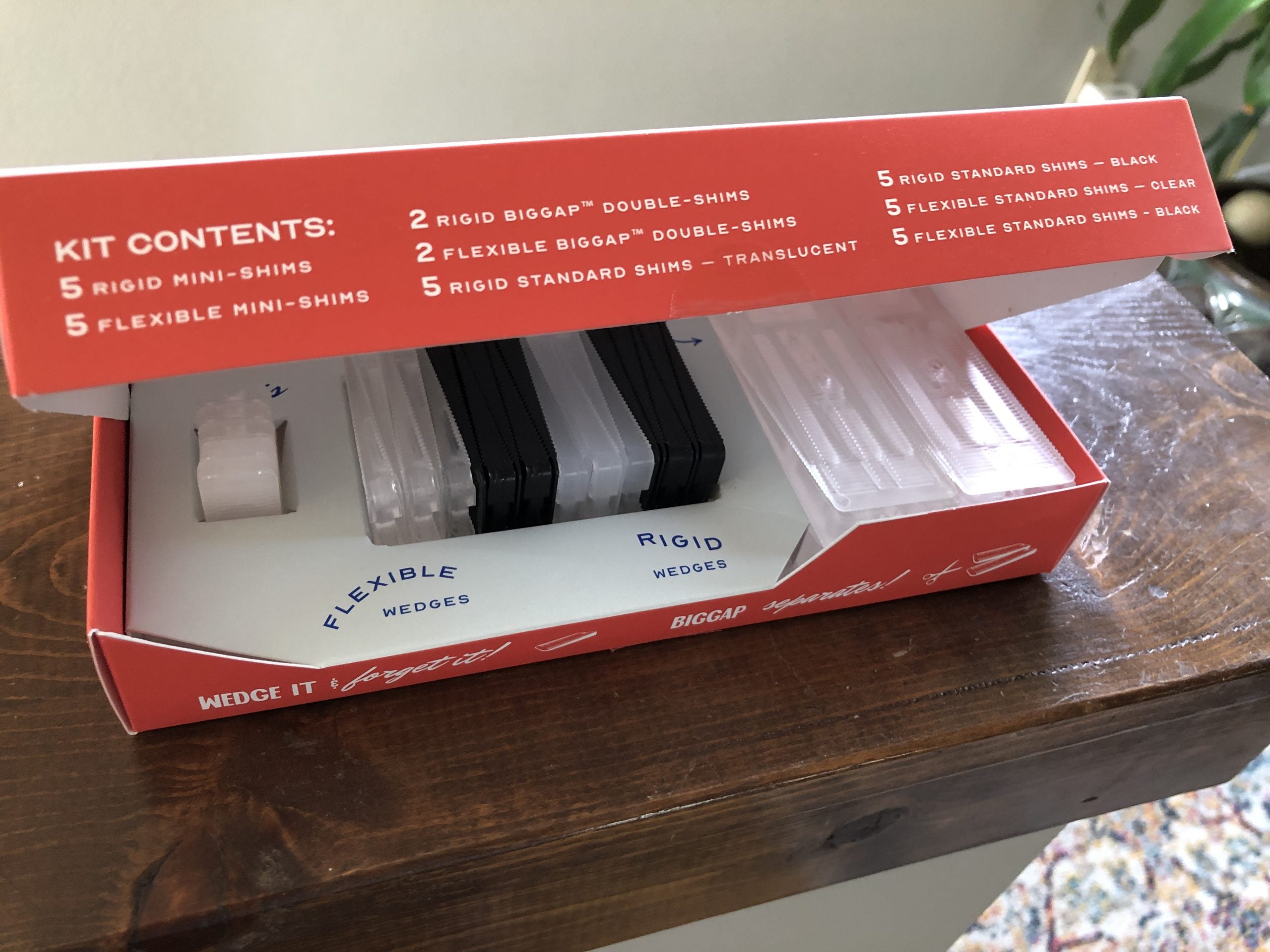 Wobble Wedge is a family-owned company, and here in our family, probably much like yours, we are looking for ways to reduce the amount of plastic packaging waste in our household. That means we're making changes in our business too! We are proud to announce that Wobble Wedge is moving away from plastic packaging for our products. Last year, when we launched our rebrand, our 30-packs started coming in attractive square cardboard boxes. Now, we're thrilled to share the next elements of the transition are ready! The Shop Shims Variety Pack is now going to be sold in partitioned cardboard boxes instead of the hard plastic container. Soon the 300-count Wobble Wedge container will also be available in cardboard.
Why Are We Transitioning From Plastic Packaging?
Plastic waste and micro-plastics are having an enormous negative impact on our environment and in our present economy, the supply chain for recycling plastic is not functioning. We feel it is our social responsibility to reduce the impact our business has on the environment for future generations. Therefore, we're making the shift to cardboard packaging for all of our product containers. Cardboard packaging is recyclable and is currently being recycled in most municipalities, offering a more stable supply chain. Plus, the new cardboard packaging features updated graphic design and branding elements that will stand out on any shelf.
Will Wobble Wedge Shims Still be Plastic?
One obvious question may be looming in your mind; will Wobble Wedge shims still be made of plastic? Yes, Wobble Wedge shims will still be made of plastic, as we are confident that this is the best material for the job. Flexible plastic shims grip onto hard flooring surfaces without sliding and rigid plastic shims are ideal for furniture on soft flooring materials. We also know that our shims are built to last and will get used many, many times before they become waste. Wobble Wedge plastic shims won't flex or rot if exposed to moisture or the elements, making them a durable solution to all rocks, leans, and wobbles.
What's New with the Shop Shim Variety Pack?
We are very excited about the changes happening with the Shop Shim Variety Pack. The cardboard box is a sleek update to the cumbersome plastic tacklebox-style container. Take a look at the photo below for a peek inside the new Shop Shim box with its delightful, labeled cutouts for each of the three shim sizes.