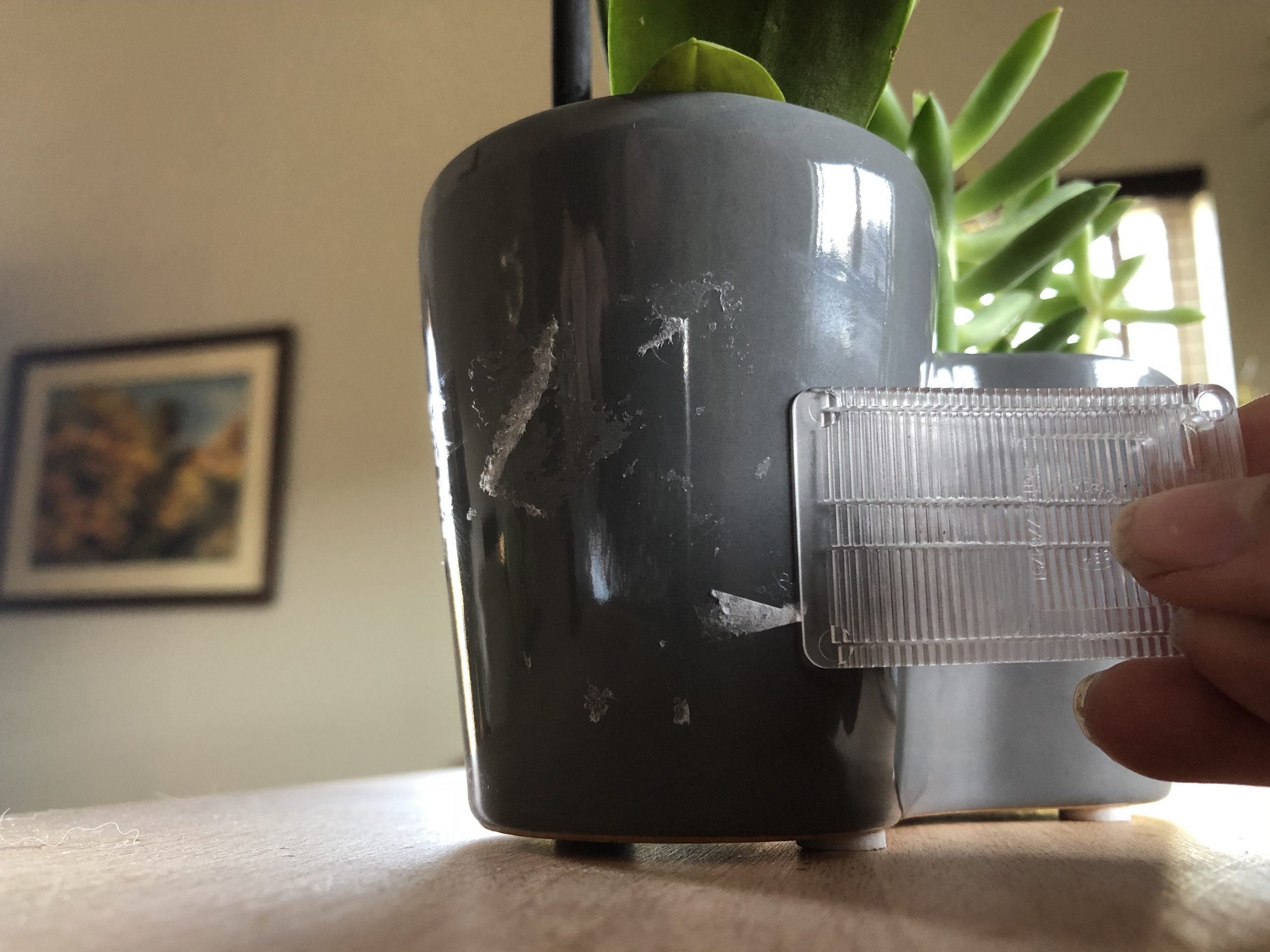 Scrape Off Sticky Residue with Ease
Repurposing glass bottles can be a really fun project. But removing the labels from glass can be very tricky. After you've peeled the label off, you get stuck with that super sticky residue, now what? Well you probably hadn't thought to use your Wobble Wedge® plastic shims to remove that gunk, but they are perfect for it!
Remove Labels from Glass or Ceramics
Wobble Wedges are an extremely diverse tool to have at hand, the hard plastic shims are useful in so many ways, not just as furniture levelers. The hard plastic makes for a perfect scrapper when you need tough gunk to come off a hard surface. After you've removed the label from your glass or ceramic item, use the edge of your Wobble Wedge to scrape the glue off using firm strokes.
Interlocking Ridges Make it Easy
The interlocking ridges of Wobble Wedge plastic shims makes scraping off residue easy, because the ridges work together to repeatedly scrape the surface. You'll find that you can remove gunk so much quicker than if you were just using elbow grease!
Disposable or Reusable, Wobble Wedges Fit Your Needs!
Wobble Wedges will make removing glue and other adhesives simple because they are disposable OR reusable, it just depends on how you want to use them! If the mess was too gross and you don't want to wash it off, simple throw it out. But if you do want to reuse your Wobble Wedge after taking off gunk, you can easily wash it under warm water with soap and the plastic shim will be ready for your next project.
Add Wobble Wedges to your toolbox today!