Fix a rattling screen or noisy window AC unit with Wobble Wedge®
On a sweltering hot summer day, there is nothing quite like standing in front of the ice cold air as it jets from your window air conditioning unit. That is, until you relax enough to start to hear to persistent squeaking and rattling coming from your window AC. Installing a window AC unit certainly isn't a science, but there are lots of variables that make your appliance as noisy as a small car once it's up and running. For example; if the window screen sits unevenly on the top or sides of the unit or if the unit itself sits on an uneven window sill. Stabilize your window AC unit with Wobble Wedge plastic shims to reduce that audible racket!
Fix a Rattling Window Screen
If your window screen does not sit evenly on the top or sides of your window AC unit, it could be causing a persistent rattle or squeak. The same is true is the screen emerging from either side of the window unit does not perfectly rest against the edges of the window sill. Use a Standard Size Wobble Wedge or Wobble Wedge Mini to close the gap between the screen and unit or the screen and the window sill to silence the noise.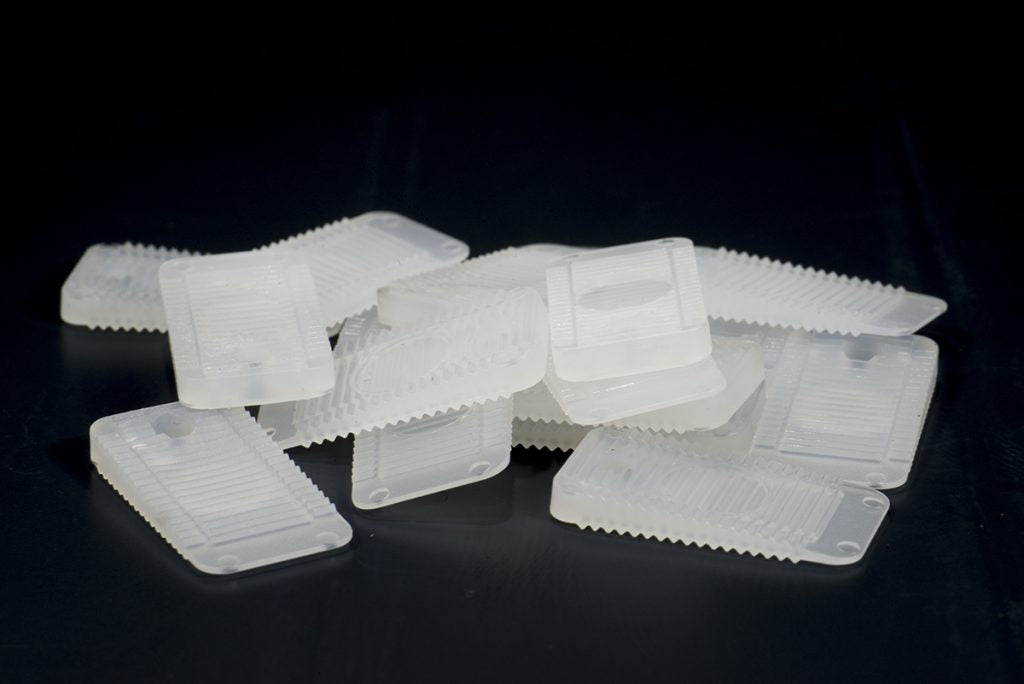 Level your window AC unit
If your screen isn't the problem, it's likely that your window AC unit isn't sitting evenly on the window sill. Either your window sill itself is not level or there are structural components within the window sill that prevent the AC unit from sitting flush on the surface. If your appliance gently rocks or sways within the window sill this is an indication that it is not sitting on a level surface. Don't worry! Standard Size Wobble Wedges will have your window AC unit balanced and stabilized in a jiffy!
Variety of plastic shim sizes/colors available
Wobble Wedge plastic shims are available in a variety of sizes and colors. Choose the color and size that will most seamlessly blend into your environment. Our soft plastic shims are ideal for any appliance sitting on a hard surface materials, like hardwood or plastic. The interlocking ridges will prevent sliding or slipping once bearing weight. Our hard plastic shims are ideal for any appliance sitting on a soft surface material, like carpet or foam. Click to shop all Wobble Wedges.