Hard Plastic Shims ideal Furniture Leveler on Carpeting and Rugs
Remember the feeling of excitement as you moved your furniture into your new house? Mentally arranging the furniture in your mind's eye as you walk through the empty rooms. Followed by the feeling of dismay as you drag your furniture into position and find it sloping and tilting at all odd angles. Books leaning on the shelves, lamps wobble questionably on end tables, and you're wondering if that decorative bird might just fly right off it's pedestal.
Most homes settle over time and floors begin to sag and wear. It was this scenario exactly that inspired the creation of Wobble Wedges®; an old house full of furniture leaning this way and that. Wobble Wedges are specifically designed to level any furniture item. Simply slide a Wobble Wedge into place to level a bookcase, stop a wobbly table, or silence a rattling appliance.
Furniture Shim for Soft Flooring
What about leveling furniture items on soft flooring materials like carpeting and rugs? We've got you covered! Our Hard Plastic Wobble Wedges are ideal for leveling furniture on carpet. The hard plastic shim supports your heavy furniture item even on the soft, flexible flooring material. Wobble Wedges are available in a variety of sizes and colors, so you can choose the wedge that will most seamlessly blend into your environment. Our leveling wedges feature unique, patented ridges that allow them to stack and interlock, so you can layer multiple wedges without fear of your furniture shims slipping or sliding. Obtain perfectly level furniture, even on carpet with Hard Plastic Wobble Wedges.
How to Level Furniture on Carpet
Step One: Place a level on top of your furniture item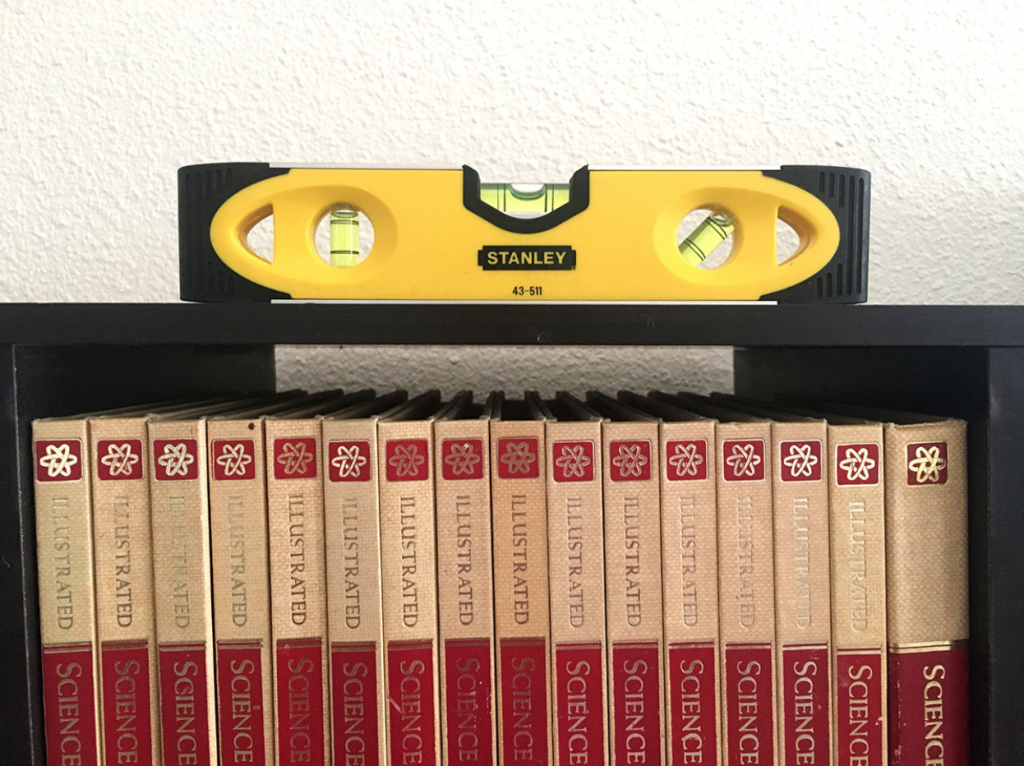 Step Two: Add Wobble Wedges until your item is level! Feel free to stack wedges as necessary to level your furniture item.
Browse our complete selection of furniture shims online or get started with our pack of assorted shims!