Industry professionals and homeowners can all agree there are never enough hours in the day when it comes to their never-ending to-do list. Thankfully the invention of the Wobble Wedge® offers both versatility and functionality for numerous fields and common expertise problems. It's both household and professional imperative for multiple fixes and is sure to help you get the job done.
These amazingly tough, one-of-a-kind shims are not only durable enough for a variety of situations but can be customized in a variety of settings. In addition, the incredibly adaptable modular system of interlocking leveling wedges are available in numerous material options and variety packs, which makes all sorts of tough jobs easier and faster. Wobble Wedges® have been the go-to leveling and stabilizing solution for industry professionals for well over 30 years.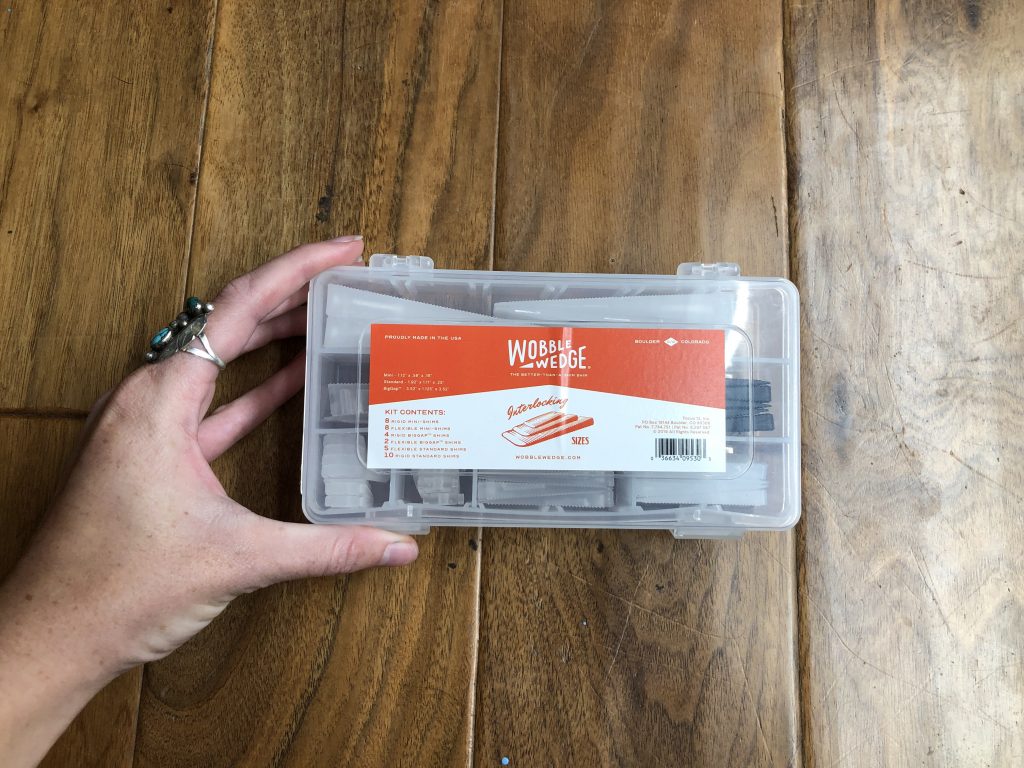 Solutions To Everyday Challenges
Toilets: Whether it's a sloped floor, bad toilet installation, loose bolts, flange issues, or corrosion, our toilet shim can be a great solution. Wobble Wedges are easy to customize, trim, and adjust to adapt to any situation. Unlike other products, our shims will hold up in any damp environment, not rust, and are tough against almost all chemical products.
Plumbing: It's fair to say most homeowners and tenants don't appreciate rattling pipes. Our soft-plastic Wobble Wedges can bend around a pipe to cushion it, pad around areas that are vibrating, and tighten pipes with loose fittings. They are also great for water lines and when it comes to completing shower, bathtub, or vanity installations.
Contractors: Keep Wobble Wedges handy, no matter your industry, to help you tackle any job. You can stabilize workbenches, shelving, tools, or storage containers. Efficiently fix gaps and shim up any material. Best of all, it will hold up in any weather and, unlike other materials, never crumble.
Furniture Stability: Have it be a business owner whose customers complain about uneven dining accommodations or stabilizing furniture at home, having a Wobble Wedge furniture wedge is a quick and easy fix. Whether it's on wood flooring, vinyl, tile, patio, or an area rug, our variety pack of plastic shims will ensure your space feels as good as it looks.
Appliances: Every homeowner has had that loud washing machine, a refrigerator that vibrates, an air conditioner that rattles, an uneven stove, or another appliance that won't stay put on a slick surface. One of our well-placed plastic shims can easily remove the noise and extend an appliance's lifetime. Plus, the Wobble Wedge helps ensure your floors and surfaces are protected.
Travel: Before you hit the road to your next vacation or client job, make sure your vehicle's accessories are secure. Wobble Wedges can keep your toolbox, luggage rack, roof rack, bike rack, ski rack, storage box, or any other vehicle attachment not only quiet but secure for your ride. Our shims not only make travel safer but protect against wear and provide more peace of mind.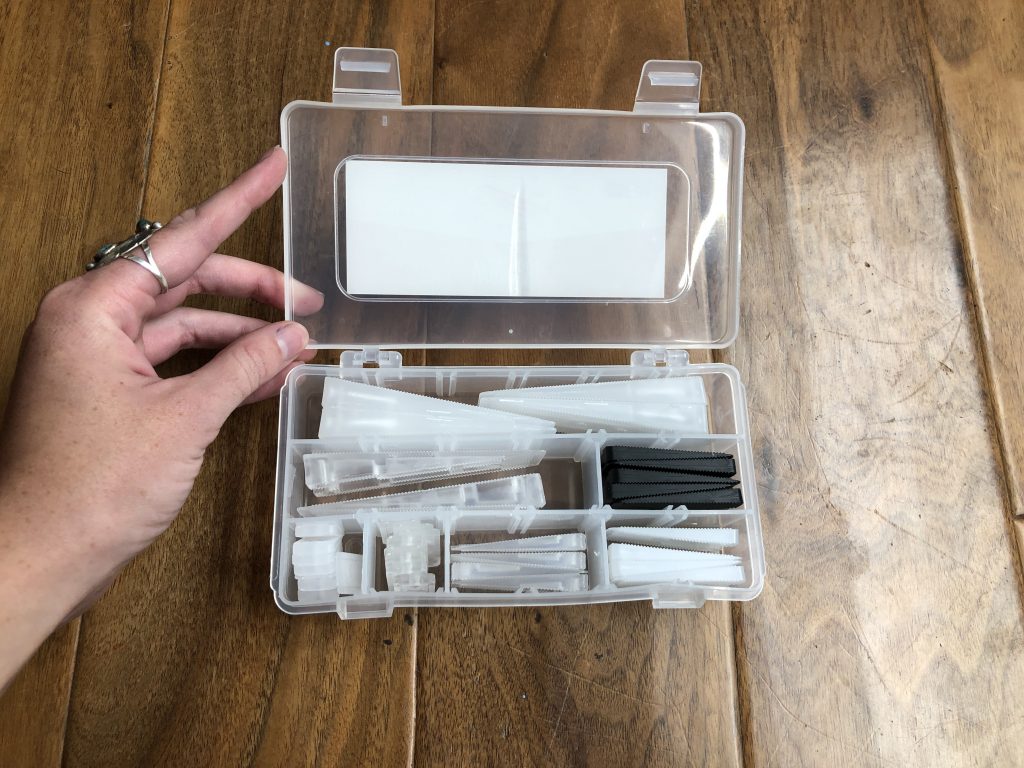 Be Prepared For Any Job
If you're a professional or DIY, you know it's good to be prepared for any situation. The Wobble Wedge ShopShim plastic shim assortment variety pack features both rigid and flexible wedges in various sizes. Used alone or in any combination, this plastic shim assortment will come in handy for any installation, repair, and assembly applications. Kit includes five Standard Rigid in translucent, Standard Flexible in clear, Standard Rigid in black; eight Mini Rigid in translucent, Mini Flexible in clear; four single GigGap Rigid in translucent; and two single BigGap Flexible in clear.
In a class by themselves, Wobble Wedges will prove to be the plastic shim of choice for every shimming task. The Wobble Wedge is guaranteed to support up to 2,000 pounds of weight, comes in numerous variety packs, colors, materials, is easily concealed, customizable, and proudly made in the U.S.A. You'll save time, money, and most of all, provide a long-term solution that will leave everyone satisfied.