Level Cuttings Boards with Homeowner's Favorite Plastic Shim
Wooden cutting boards warp when exposed to water and become wobbly and uneven. Wooden and plastic cutting boards can slip on your counter and cause an accident while you're chopping. It's not only annoying, but dangerous to have wobbly, wiggly cutting boards in your kitchen at home. For restaurant owners, or employers in a commercial kitchen space, learning how to keep a cutting board from slipping could prevent a stressful accident or workers comp claim. Luckily, Wobble Wedges® makes it easy to stabilize a cutting board with a flexible plastic shim available in a variety of sizes.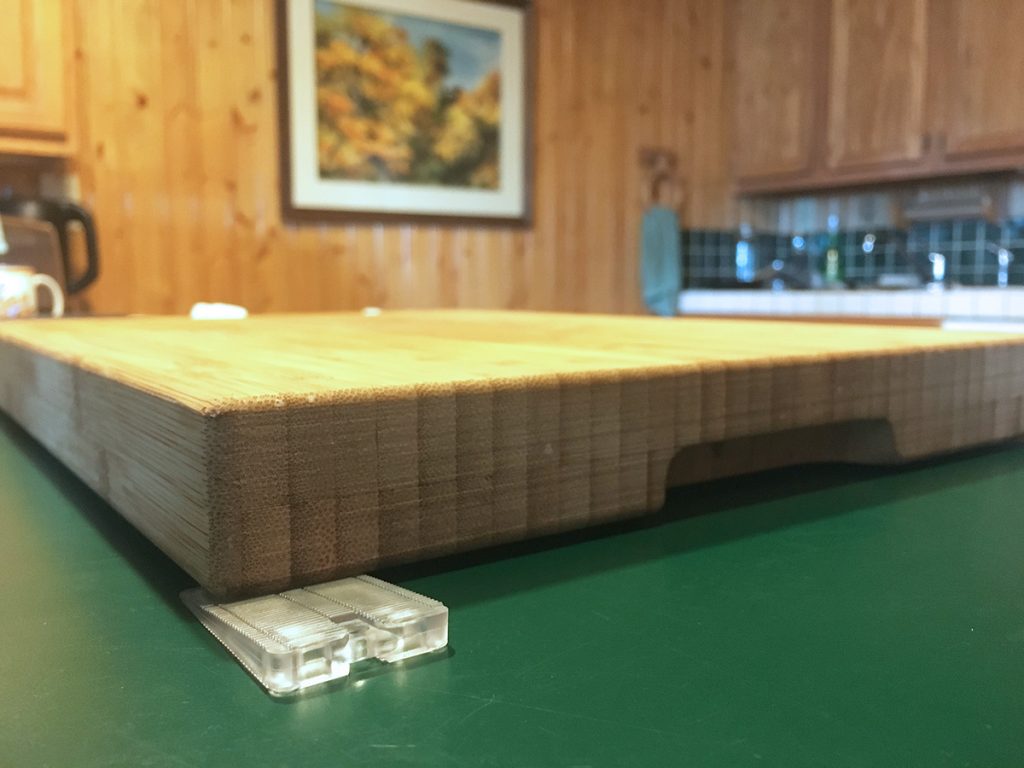 An Aesthetically Pleasing, Permanent Solution
Some articles online suggest using a damp towel, shelf liner, or rubber bands to keep a cutting board from slipping, but none of these options provides an aesthetically pleasing, permanent solution quite like a Wobble Wedge®. Our patented plastic shims are available in a variety of sizes and colors, so you can choose a wedge that will level your cutting board and seamlessly blend into your kitchen. The unique, interlocking ridges make Wobble Wedges stackable and interlocking so you can fix a warped cutting board without worrying about your shims slipping loose.
Non Slip Grips for Cutting Boards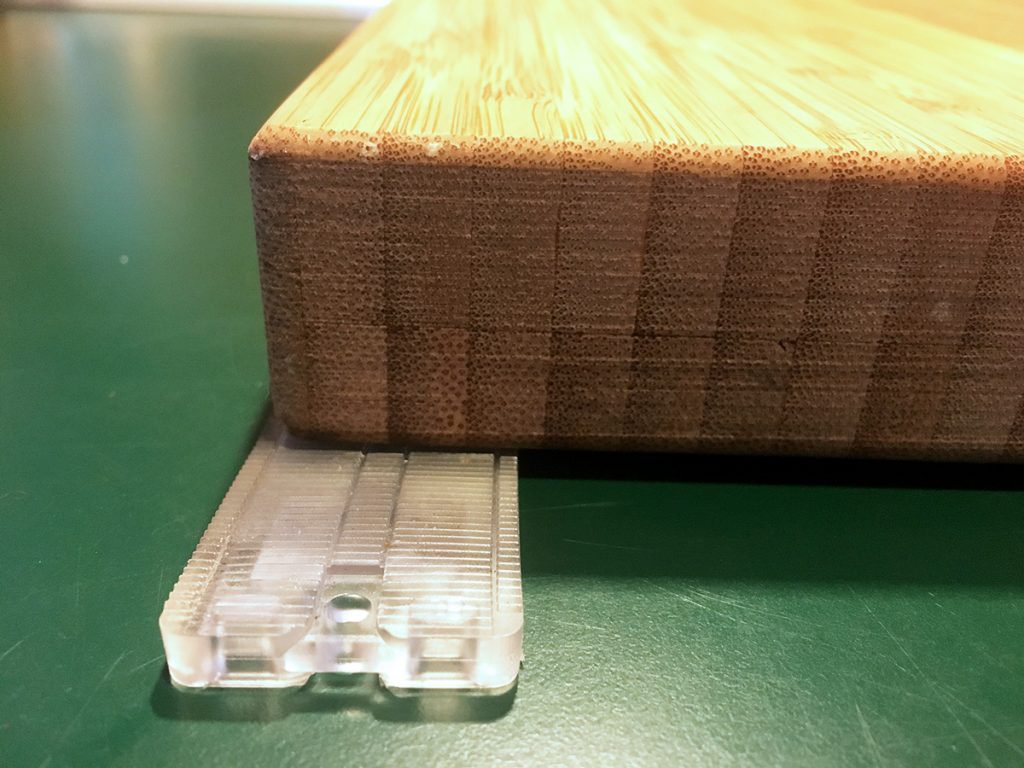 Keep your cutting boards from slipping on any counter surface with Wobble Wedges. Our soft plastic shims are flexible and grippable. Place Wobble Wedges under the back corners of your cutting boards to create non slip grips. Wobble Wedges won't slip or slide as you chop or apply pressure to the board. Our unique plastic shims are also trimmable, so you can cut away the excess wedge material, and leave your workspace looking completely professional and polished.
Wobble Wedges have been used by restaurant owners for years as a professional solution to wobbly tables. Bring the technology of the industry's favorite plastic shim into your kitchen; stabilize your cutting boards, stop appliances from rocking, level counter tops, and more with Wobble Wedges. Browse our complete line of Wobble Wedges or get started with the Wobble Wedge variety pack!