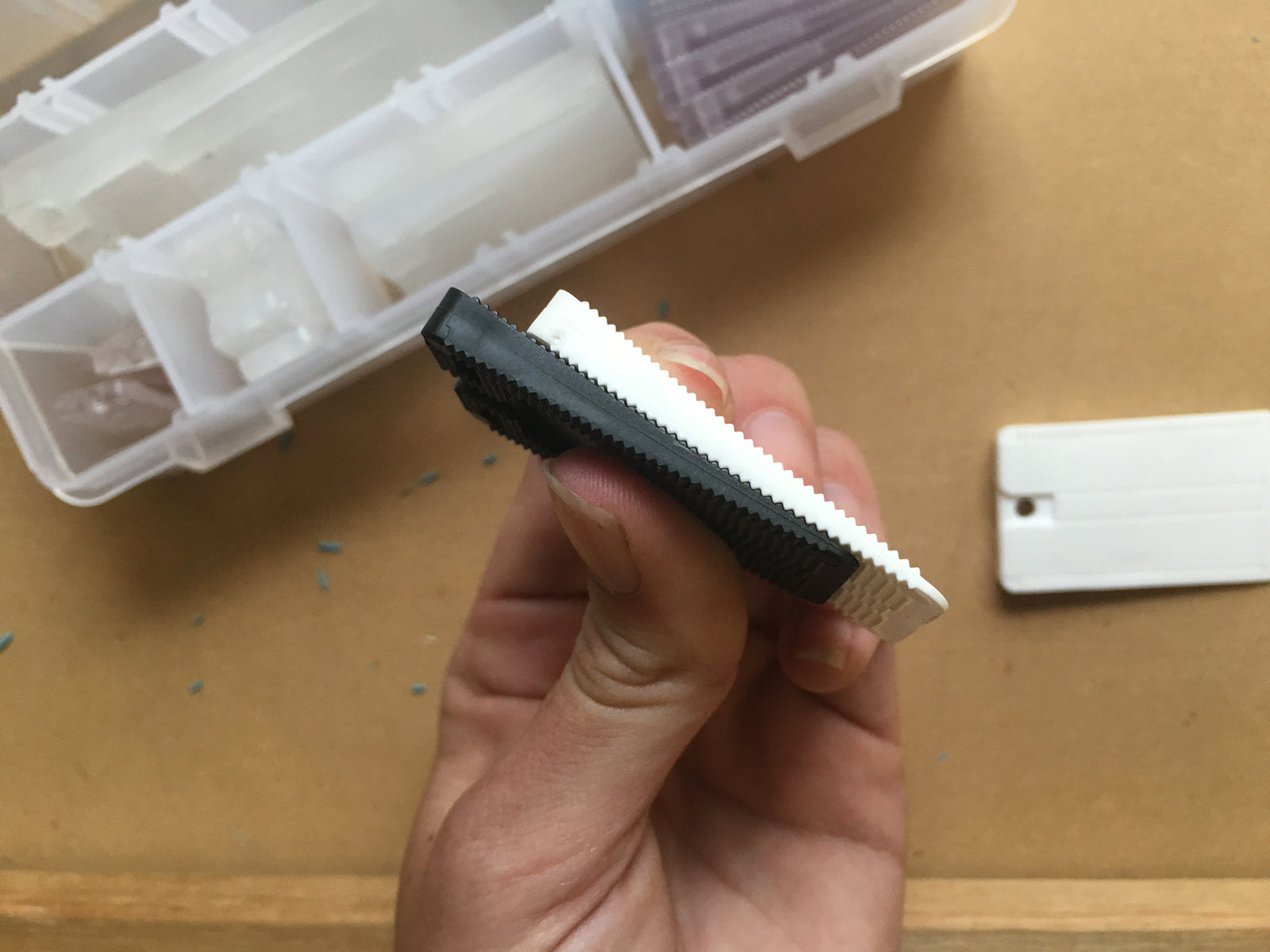 Combine Wobble Wedges® for Versatile Functions
One word that should come to mind when you think of Wobble Wedges is "versatility". The hard and soft plastic shims are perfect for different functions. From working great as furniture levelers to stopping items from sliding on your hardwood floors, and so many uses in between. But the best part of Wobble Wedge® shims is that they can be used together to add even more uses.
Hard Shims for Furniture on Soft Flooring
Hard plastic shims are great for supporting furniture on carpets or soft flooring, where the firm shim will give the stability you need. They also work great with heavy items, like a wobbly workbench in your garage. Use the hard plastic shims, which come in black or clear, under the workbench to keep it steady while you work! Wobble Wedge hard plastic shims can support over 2,000 lbs, so even your heaviest items can be stabilized.
Soft Furniture Shims for Items on Hard Flooring
Soft plastic shims are perfect when the item you're supporting is delicate or dentable, like a vintage wood cabinet, and the soft plastic means they won't leave a mark on your cabinet or on your floor. They also work great on hard flooring, like hardwood, tile, or laminate. The soft rubber "grips" the floor and keeps your furniture from sliding. If you sit down on your couch and it moves a few inches each time, pretty soon it'll be in another room! But luckily you can use soft plastic shims, which come in three colors, black, clear, and white, to keep your furniture in place, no more sliding!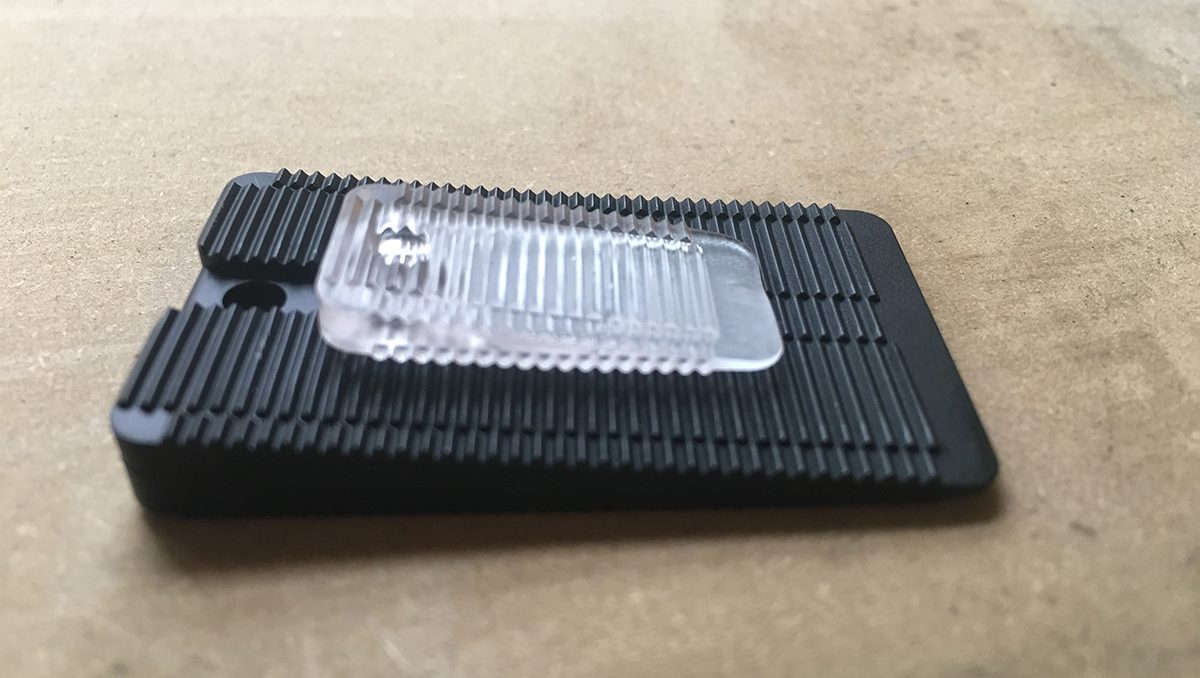 Combine Shims for Versatile Uses
The best part of Wobble Wedges is that the hard and soft shims can be combined to work together! Need to level a wooden cabinet on carpeting? A hard plastic shim gives stability on the carpeted floor, and use a soft shim to pad the delicate woodwork of the cabinet. With the patented interlocking ridges on Wobble Wedges using two shims together means they won't slip! Have a heavy table that you don't want sliding around on your laminate flooring? Use a soft shim to stop it from sliding, and a hard shim to firmly hold that heavy table in place.
Another great aspect of Wobble Wedges is that you can combine the different sizes to fill any gap. Stack two or stack five, the interlocking ridges will keep them firmly together. Use a Big Gap wedge with a Standard Sized wedge to fill a ¾ inch or larger space. A Standard Sized shim and a Mini Wobble Wedge can be combined for spaces less than half an inch. Two Big Gap wedges can fill nearly a 1 inch gap, really the combinations are endless!
Ready for the most versatile shims you'll ever need?