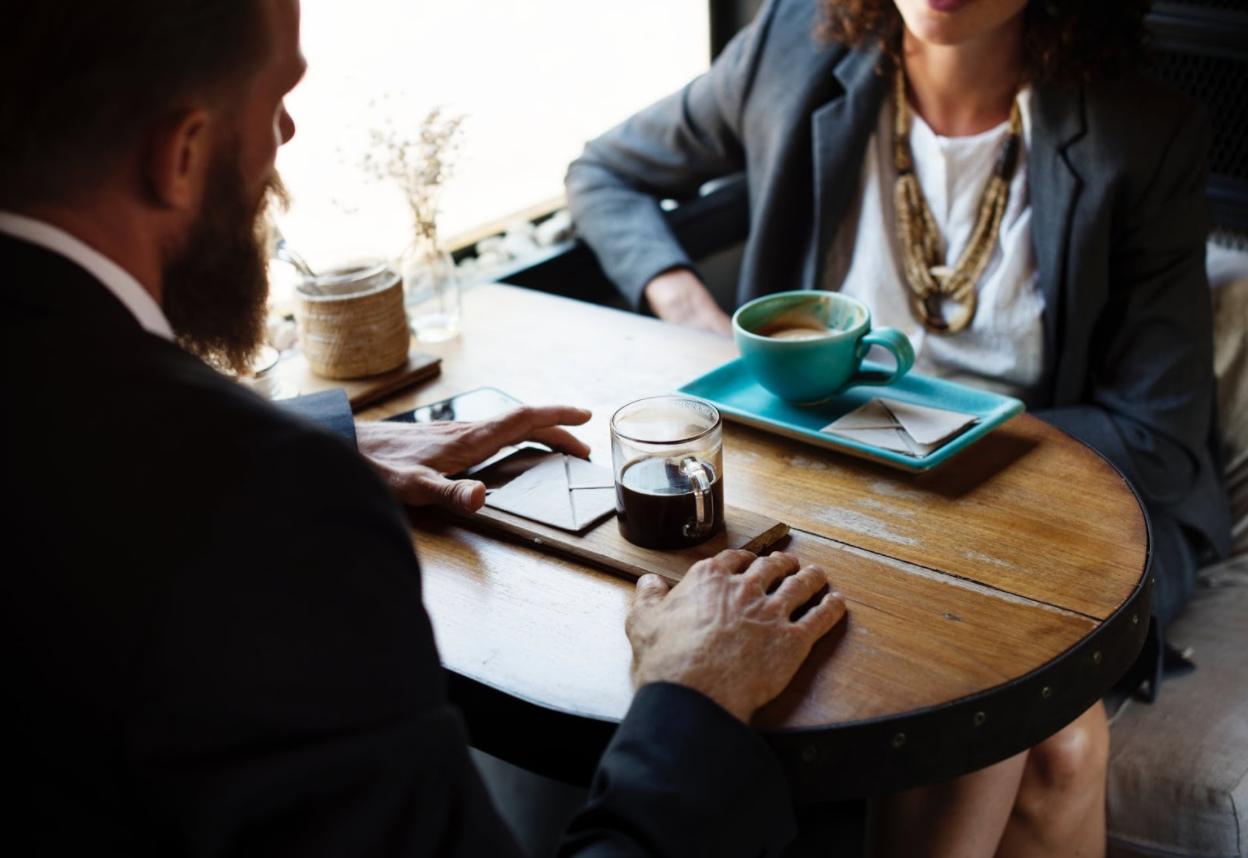 Stabilize Restaurant and Cafe Tables with Wobble Wedges®
Owning and operating a successful restaurant is all about providing a positive customer service experience. From your menus to your waitstaff, the experiencing of dining at your establishment needs to be memorable enough for customers to want to return and tell their friends. Something like a wobbly table can really obscure a customer's experience at your restaurant. Even if your presentation is top notch, a customer will feel like your restaurant is "cheap" if your tables are rocking and uneven. A wobbly cafe table can cause spilled $4 lattes and a rocking table at a fine dining establishment, forget it! Use Wobble Wedges furniture levelers for a seamless, professional solution.
No more matchbooks under your table legs
The days of the makeshift shim are behind us! Wobble Wedges offers a professional solution to our wobbly cafe table problem. Servers can keep Wobble Wedges in the pocket of their aprons to stop rocking tables in a flash, or keep a box of Wobble Wedge plastic shims on hand with your other maintenance supplies. Our patented furniture levelers come in a variety of colors and sizes so you can choose the Wobble Wedge best suited for your environment. Our soft plastic leveling wedges are ideal for tables on a hard flooring surface. These crafty plastic shims feature unique pattern of ridges that will keep the wedge from slipping out from under your table leg.
Combine wedges to fix your mightiest wobbles
Wobble Wedges are designed with a unique patented system of off set ridges that allow the shims to be combined and stacked without risk of slipping or sliding. Combine multiple wedges to fix your most uneven restaurant and cafe tables. Our standard size wedges are perfect for stabilizing cafe tables and our BigGap Wobble Wedges are perfect for stabilizing large appliances in your kitchen. Order a Wobble Wedge variety pack and have an assortment of plastic shims available for any number of leveling needs around your restaurant.