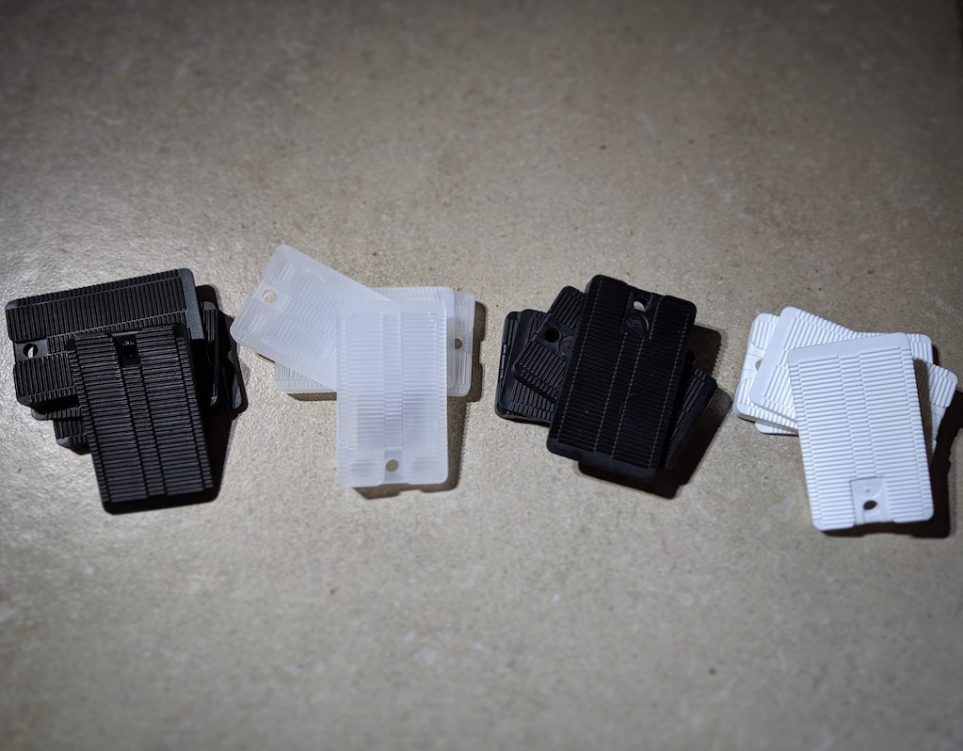 What Led Us to the First Patented Plastic Shim with Interlocking Ridges
The history of shims starts long before plastic was around. In fact shims or wedges are some of the oldest technology that humans developed. Early shims were made from stone, wood, antlers, and various other natural materials. But modern times call for modern materials, and we needed a solution that didn't deteriorate or slide around when stacked. So we developed the Wobble Wedge® plastic shim with interlocking ridges. And now over 30 years after it was first created, our plastic shim is still the leader in shim technology.
When Did Humans Develop the Shim?
Shims or wedges are considered one of the six "simple machines" developed by early humans. This list includes the lever, wheel and axle, pulley, screw, and inclined plane. Shims have been around since the stone age, and even pre-date the invention of the wheel. Bronze wedges were used in quarries in Ancient Egypt circa 3,000BC to break and shape rock during mining. There is also evidence that Native Americans used antler wedges to build canoes and dwellings. They also used stone wedges to make tools such as axes and knives (both of which are types of wedges themselves).
Why Shim Technology Needed New Ideas
With thousands of years of development, interestingly wedges have mostly stayed the same. The most common types of shims are smooth and made of metal or wood. These have their advantages and disadvantages. Metals can be very strong, taking a lot of force, but they can also rust, degrade, and stain other materials when in contact with water. Metal is also quite expensive, and not easily manipulated. Wooden shims on the other hand are cheap, and easily manipulated and shaped. But wood can also warp, rot, and stain other materials when water is present. Both of these options work in certain situations, but they have limitations.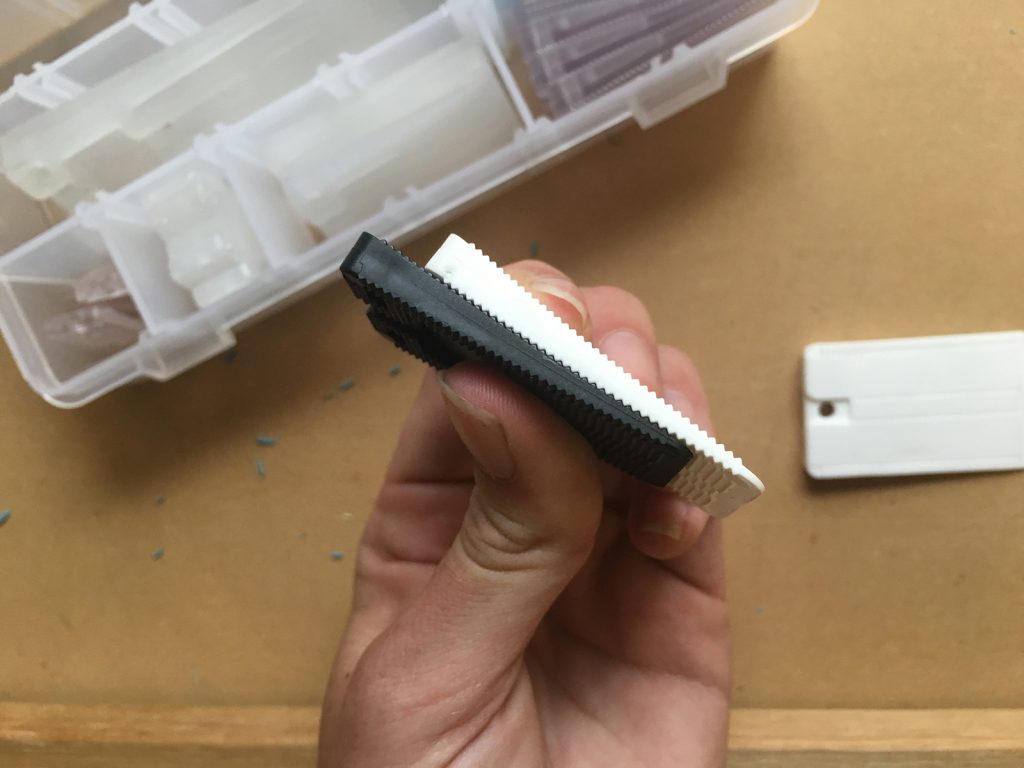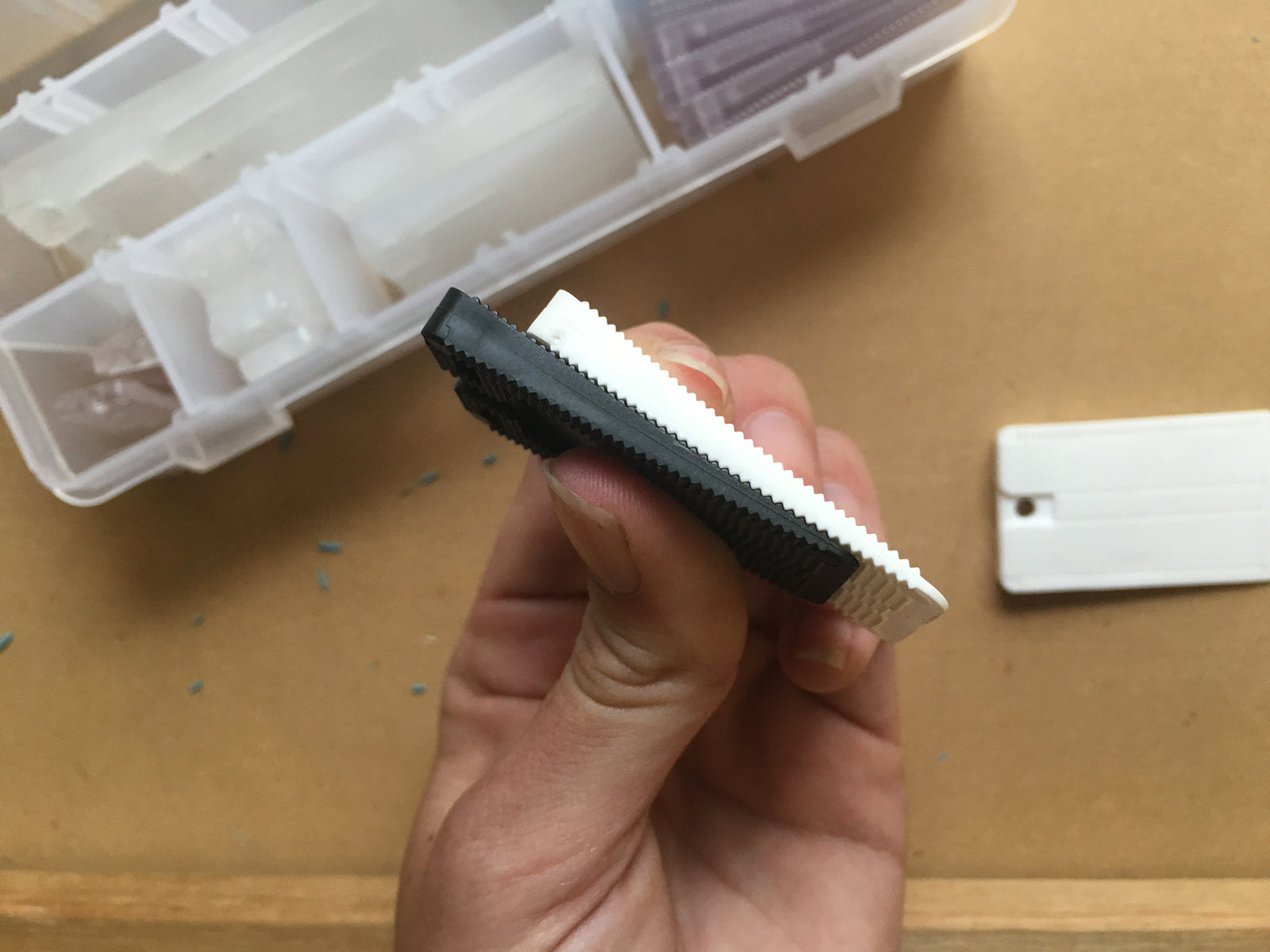 A New, Modern Shim for Stability
Living in a 115 year old home that didn't have a level floor board in it, meant all of our furniture wobbled and listed. We decided that we needed a solution that offered stability. Stacking metal, wood, or plastic shims that were available at the time always resulted in the shims slipping and not staying in place. Shims needed some way to grip that would allow them to stack safely and remain firmly where you needed them. This is why we decided to invent the Wobble Wedge®.
The First Patented Plastic Shim with Interlocking Ridges
Wobble Wedges® were invented in 1985 to create a truly modern plastic shim that could eliminate the issues of other shims that were in the market at the time. We designed Wobble Wedges® as an interlocking modular system of tapered shims. The interlocking ridges allowed Wobble Wedge® plastic shims to stack on top of each other. Each plastic shim was designed to resist movement from all directions, no sliding side to side or forward and back. This allowed the Wobble Wedge® plastic shim to stay where you put it, be that gripping a surface or gripping another Wobble Wedge®. We didn't set out to get patents, but ultimately our designs earned 2 patents for our interlocking ridges.
Wobble Wedge®, the Most Versatile Modern Plastic Shim
Wobble Wedges® are made from plastic because it won't rot, warp or cause discoloration when in contact with water. It's also cheap, durable, and allows us to make plastic shims in both hard/rigid and soft/flexible options. Our hard/rigid plastic shims can take +2,000lbs of force, while the soft/flexible versions are strong and cushioned enough to use with delicate porcelain. We also designed the Wobble Wedge® plastic shim in 4 sizes with the same interlocking ridges so that you can use all 4 sizes together. Wobble Wedges® are equally effective at stabilizing a wobbly restaurant table, installing a toilet or leveling a backyard fountain as they are in shimming aluminium aircraft panels on an industrial assembly line.